---
Exhibition
October 5 – October 14

Treasures Fit for An Emperor - A Special Exhibition of Ancient Jade, Gold, Bronze and Glass
10:00 am–3:00 pm
S. Bernstein & Co. is pleased to announce a Special Exhibition & Sale of
Thirty Five exceptional Ancient Chinese Works of Art including Jades from the Neolithic to Eighteenth century, Tang and Liao Gold and Silver, Ancient bronzes and Warring States to Han period ancient Chinese glass. Collectors will find a plethora of Museum quality works of art from a Distinguished American Collection formed over the past 40 years. Many of the objects have been previously published and illustrated in Museum exhibitions.

The Exhibition will be on display during the month of October at our gallery located in the lobby of the historic Fairmont Hotel, 950 Mason Street, San Francisco. There is no charge to view the Exhibition.

Hours: Monday through Friday 10-3 and Saturdays 10-2 pm.

Visit our website at www.bernsteinjadeart.com and like us on Facebook.
Email: sbernsteinjade@aol.com Telephone: 415-421-3434
---
Seminar
October 6

Lunch with the Qianlong Emperor - A seminar conducted by Sam Bernstein
10:00 am–2:00 pm
The Qianlong Emperor (b. 1711-d. 1799) was arguably the greatest art collector in history with more than one million objects in his collection. This seminar will focus on the everyday life and collecting habits of this remarkable historical person.
The illustrated lecture by Sam Bernstein will examine works of art in Jade formerly in the Imperial Collection and explore through the Emperor's own words his thoughts and collecting taste.

Lunch for Attendees will be hosted in the Laurel Court restaurant in the Fairmont Hotel lobby. $125 per person. This seminar is limited to 10 participants. Registration required. To attend, please contact S. Bernstein & Co. at sbernsteinjade@aol.com or at (415) 421-3434.
---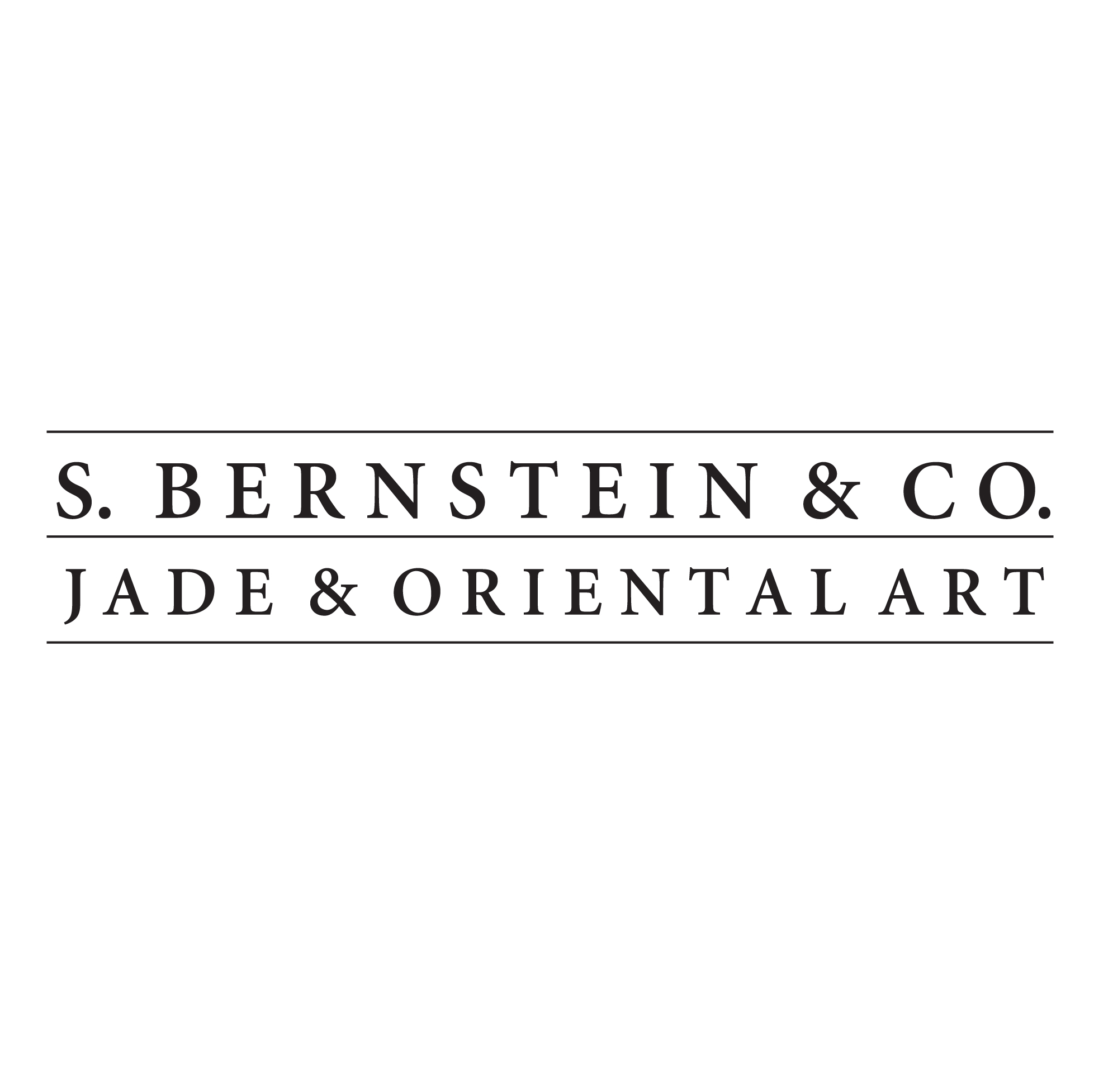 Galleries & Dealers
S. Bernstein & Co., Jade & Oriental Art
Chinese
S. Bernstein & Co., Jade & Oriental Art is one of America's leading galleries specializing in museum quality Jade works of art from the neolithic period to
the present. Works of art from our firm may be found both in museum and private collections worldwide.

This year S. Bernstein & Co. is celebrating it's Twenty-Fifth Anniversary. In addition to handling rare works of art, the firm publishes scholarly volumes in the field of Oriental art and provides expert appraisal services. The firm displays works of art in it's wood paneled gallery located in the lobby level of the historic Fairmont Hotel located at 950 Mason Street high atop Nob Hill in San Francisco.
www.bernsteinjadeart.com
Contact

(415) 421-3434
United States
950 Mason Street, San Francisco, CA 94108
Hours
Monday through Friday
10 am–3 pm
Saturday
10 am–2 pm